Contact
If you're interested in any form of collaboration, please send us an email and we'll get back shortly.
info@id-c.se
Background
I D — C is the Independent Designers Collective. Together, we create brand and digital experiences. We would like our work to speak for itself. But we're sure you don't mind if we say the odd word about ourselves.

The collective is a response to a dynamic and ever-evolving world, where independent flexibility and network scalability meet modern demands.

We sit at the intersection of brand identity and digital design. Most of what we do lives online but the media is unimportant to us. Our experience includes a spectrum of disciplines. From industrial design to conventional print to apps. We are not a progressive nor innovative actor. We offer functional design for people and businesses that are looking for stable long-term solutions. Not the quick fix.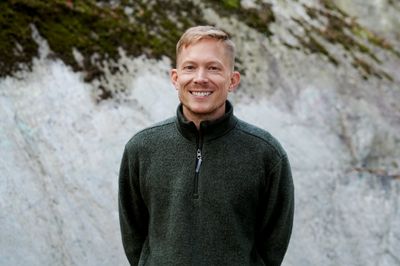 Co-Founder & Senior Designer
Gustav has a graphic design background with strong focus on geometry and iconography. A senior designer with 14 years of experience. His main focus in the team is design strategy, brand identity and irritatingly small details.

Outside of work he enjoys outdoor activities, Turkish get-ups and dreams of creating his own fictional universe. He lives in the small town of Mariefred, Sweden with his wife and two kids.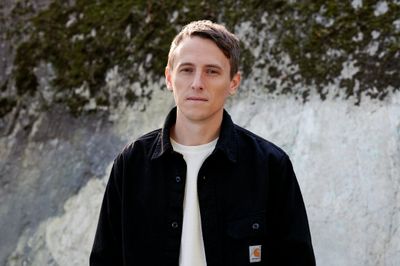 Co-Founder & Senior Designer
After realising that it's more fun to spend time designing the album covers than to operate your own independent record label, Niklas worked as a designer for 14 years, primarily creating digital experiences.

Besides pushing pixels, Niklas prefers spending time outside, hiking and running in the nearby surroundings together with his wife and labrador. He currently lives and works in Vällingby, Sweden. Until he's searching for his dream house surrounded by deep forest. With a mountain in the backyard, of course.
---
You're not paying for an office full of people you don't need. In fact, we don't have an office at all. Depending on the task, the Collective assembles a global team, remotely. So that you have precisely the right talent working for you. And nobody else.
---
Each member of the Collective is charged at 1250 SEK per hour. No cut price juniors.
Our minimum charge is 100,000 SEK. We build relationships. We don't work like freelancers.
We work four days per week when we can, balanced with lots of outdoor activity and family time the other three.
We work remotely. So we can work with anyone, anywhere.
We want to create long-term, sustainable design experiences for people with purposeful intentions that share our views of long-lasting quality.
Digital design creates emissions because the internet sucks energy. We found out that 3.8% of the global carbon footprint relates to internet usage. So, we have a responsibility to create brand and digital products that help bring these numbers down.
Holistic design programs for companies.
Foundations and components for web, apps and products.
Digital experiences for web, apps and products.
Sales pitches, social media and everything in between.
Throughout the years, we have worked with small and large clients internationally, commissioned and studio-based. Here follows a selection.
A Day's March
Afound
Apple
Artworks
Brynäs IF
C Future City
Deversify
Doconomy
Dustin
Ericsson
Google
IKEA
Levitate
OneLab
Opal
Pinterest
Polestar
Scania
Swish
Tink
We offer cost-effective processes, sustainable solutions and specialize in the intersection of brand and digital design.
We have no openings for jobs, internship, or partnership.
We are a group of collaborators working remotely and have no office space for physical meetings. If you want to get in touch, we'd be happy to set up a digital meeting.